2023-03-19 - 12:08
Microsoft Teams vs Zoom: Which One Should You Choose?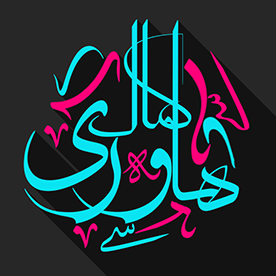 Hawre Kamal
Video conferencing has become an essential part of remote work and online meetings in the past few years. With so many options available, how do you choose the best one for your needs? In this blog post, we will compare two of the most popular video conferencing tools: Microsoft Teams and Zoom. We will look at their features, pros and cons, pricing, and integrations to help you make an informed decision.

What are Microsoft Teams and Zoom?
Microsoft Teams and Zoom are both cloud-based platforms that allow you to host or join online meetings with audio, video, chat, screen sharing, and more. the first thing to note is that Zoom is only a video conferencing tool. But Microsoft Teams is an all-in-one tool that combines video conferencing with team chat and other productivity and collaboration features like file sharing, calendars, task management, whiteboards, etc.



Microsoft Teams: is part of the Microsoft 365 suite that includes Word, Excel, PowerPoint, Outlook, OneDrive, SharePoint, etc. It is designed to integrate seamlessly with other Microsoft apps and services. It also supports third-party integrations with popular tools like Slack, Trello, Asana, etc.

Zoom: is a standalone platform that focuses on delivering high-quality video conferencing with minimal latency and bandwidth consumption. It also supports integrations with other apps like Google Workspace, Dropbox, Salesforce, etc.

How to Compare Microsoft Teams and Zoom?
There are many factors that can affect your choice of video conferencing tool depending on your use case and preferences. Here are some of the most important ones:
Meeting features: How many participants can join a meeting? How long can a meeting last? What kind of controls do you have over your meeting settings?

Collaboration features: How easy is it to share files or screens during a meeting? What kind of tools do you have to collaborate with others in real-time?

Integrations: How well does the platform work with other apps that you use regularly? How many integrations are available natively or through third-party services?

Accessibility: How accessible is the platform for people with disabilities or different languages? What kind of features does it offer to enhance accessibility?

Pricing: How much does it cost to use the platform? What kind of plans is available for different needs and budgets?
Pros and Cons of Microsoft Teams
Microsoft Teams has many advantages as a video conferencing tool especially if you are already using other Microsoft products or services. Some of its pros include:
Microsoft Teams is better for maximizing meeting productivity: You can easily schedule meetings from Outlook or Teams calendar and invite people from your contacts or groups. You can also access chat history and files shared during meetings even after they end.

Improved communication: Microsoft Teams offers a built-in chat feature that allows users to send instant messages, make audio or video calls, and share files with individuals or groups. This can help improve communication and collaboration among team members, especially for remote teams or those working across different time zones.

Microsoft has integrated the technology behind OpenAI's chatbot ChatGPT into Teams: The AI will be used to simplify meetings, including automating notes and recommending tasks based on conversations had during the call.

Streamlined collaboration: Teams allows users to collaborate on files in real-time using Microsoft Office apps like Word, Excel, and PowerPoint. Users can also create custom channels for specific projects or teams, making it easy to stay organized and collaborate efficiently.

Teams has more advanced meeting collaboration features: You can use various tools like polls, Surveys, breakout rooms, whiteboards, and live captions to engage your audience and collaborate effectively during meetings.

Teams can better support international teams: You can use translation features to communicate with people who speak different languages. You can also adjust your time zone settings to see when others are available for meetings.

Teams has more accessibility features: You can use keyboard shortcuts, voice commands, screen readers, and magnifiers to navigate the platform easily. You can also customize your appearance settings to suit your preferences.

Microsoft Teams is best for larger businesses, particularly those that use other Microsoft platforms: Teams offers a comprehensive collaboration platform that integrates seamlessly with other Microsoft apps and services like Office 365, SharePoint, OneDrive, etc.

Security: Teams offers end-to-end encryption, multi-factor authentication, and other security features to protect user data and meet compliance requirements. This can help ensure the security of your business's sensitive information.
However, Microsoft Teams also has some drawbacks that may limit its appeal for some users. Some of its cons include:
Teams may not work well with slow internet connections: The platform requires a stable and fast internet connection to deliver optimal performance. If your connection is slow or unreliable, you may experience lagging, freezing, or dropping out of meetings.
Pros and Cons of Zoom
Zoom has many advantages as a video conferencing tool especially if you value simplicity over anything else. Some of its pros include:
Zoom is better for external meetings: You can easily host or join meetings with anyone with an email address or a phone number, even if they don't have a Zoom account. You can also create personal meeting rooms with custom URLs that you can share with.

Integrations: Zoom integrates with a range of other tools, including Slack, Salesforce, and Dropbox.

Webinars: Zoom offers webinar hosting for up to 10,000 attendees, with features like polls, Q&A, and registration.
However, Zoom also has some drawbacks that may limit its appeal for some users. Some of its cons include:
Security concerns: In 2020, Zoom faced several security concerns, including issues with encryption and unauthorized access to meetings. While Zoom has taken steps to address these concerns, they may still be a consideration for businesses that require high levels of security.

Limited collaboration features: While Zoom offers basic collaboration features like screen sharing and virtual backgrounds, it does not offer the same level of collaboration tools as platforms like Microsoft Teams

Limitations on the number of participants: Zoom's pricing plans are based on the number of participants in a meeting, which may not be as suitable for larger organizations or those that frequently hold large meetings.

User interface: While Zoom's user interface is generally simple and intuitive, some users may find it less user-friendly than other platforms.
It's important to note that not all of these drawbacks of Zoom and Teams may be relevant to your business or your specific needs. However, it's always a good idea to consider these factors when evaluating different video conferencing platforms. Both apps play nice with other tools: Both Zoom and Teams support integrations with other popular apps like Google Workspace, Dropbox, Salesforce, etc. You can also use Zoom within Teams by installing the Zoom app for Teams.
Pricing
Another important difference between Microsoft Teams and Zoom is pricing. While both platforms offer free versions, the paid plans for each platform differ in terms of price and what is included.
Zoom's pricing plans are based on the number of participants in a meeting, with the basic plan allowing up to 100 participants for 40 minutes at a time. Microsoft Teams, on the other hand, has a more flexible pricing plan that allows users to choose from different tiers depending on their needs. The paid plans for Microsoft Teams include more storage, security features, and support options.


So, which one is better for your business? That depends on what you value more: simplicity or quality and integration and collaboration.