During the integration process, Avesta provides the hardware components wholly, which means Avesta provides all the hardware devices, or partial, which means only some parts of the hardware are required for the integration process. Avesta proudly can provide all the business-based hardware, such as servers, laptops, printers, scanners, etc. that come from the original vendors, which Avesta is partner with, such as Dell, HP, Lenovo, etc. What distinguishes Avesta from other providers in the market is that Avesta acts as a solution provider, not a reseller, which means Avesta studies the business case, and provides recommended hardware based on the consultancy-based experience that Avesta masters. However, product resellers do not follow this standard pattern. They just provide you with hardware without considering the business requirements of the process. Eventually, your hardware for your project would highly fit the business process if Avesta provides them for you.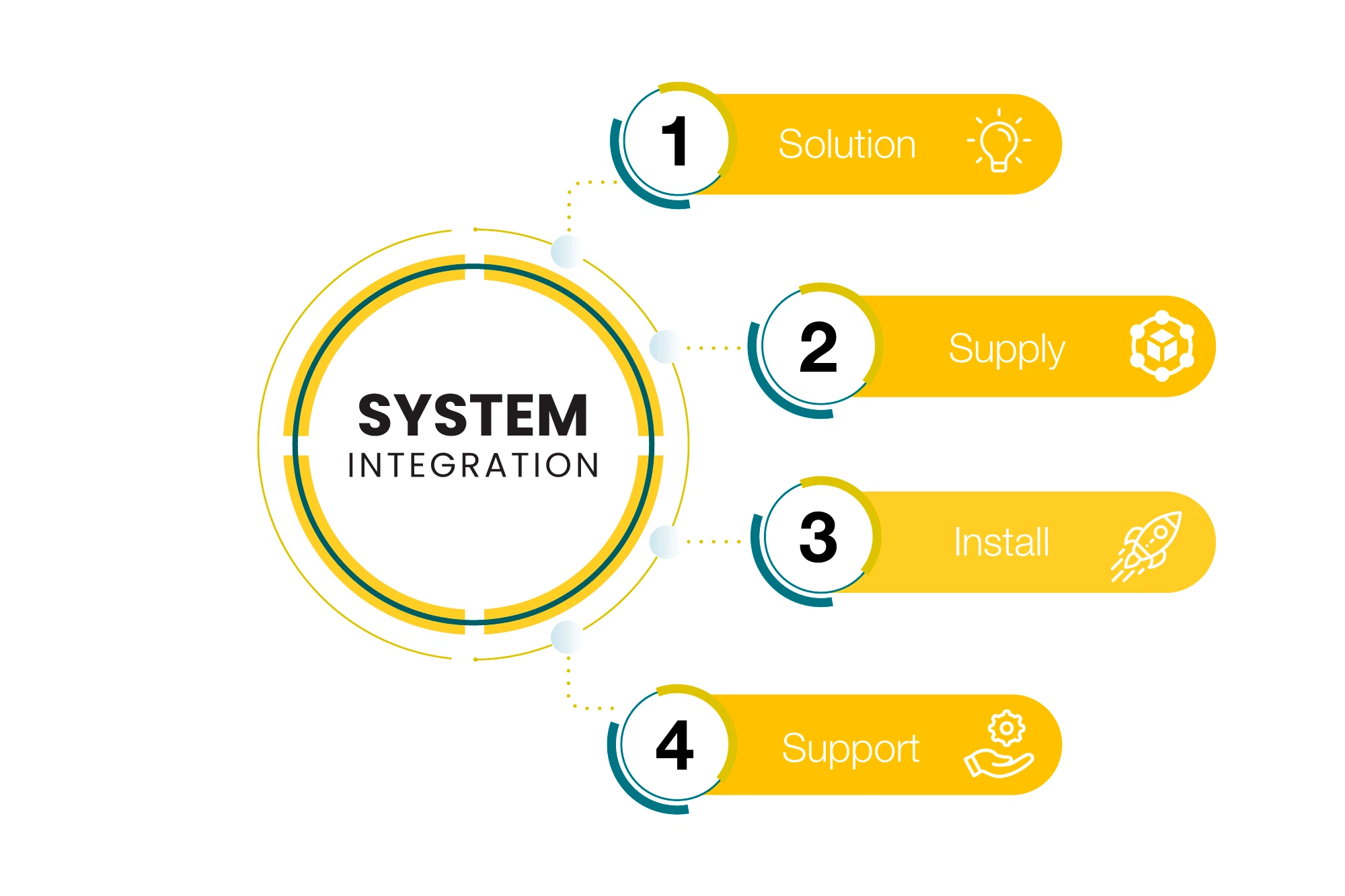 Solution
"We are solution provider not product re-seller"
Our pre-sales team will work as your consultant to recognize which option will create the business value that you need and learn the criteria that will help you choose the correct solution. We will provide the full design and BOQ after understanding your requirements.


Supply
"Go with genuine products"
Avesta listed as partner with most of the industry leaders so we can provide the Original Hardware and genuine software. We can connect you directly with the vender to ensure the source and specification of the product.

Install
"let your installation done by experiences and certified people"
Avesta has a certified team for different field, we will assign the certified people to handle your installation and configuration to ensure that you handed your work to people which they have knowledge, and experience of the tools of their trade.

Support
"The real work begins after sale is made"
For our support team the end of the sale is the beginning, We provide organized after sales technical support with agreed on SLA terms as we are looking for long term relations.