2022-06-29 - 07:05
How to buy Windows 11 & Windows 10 license?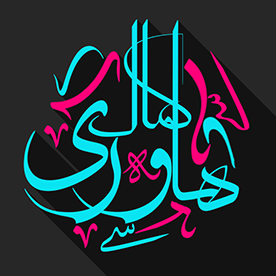 Hawre Kamal
Windows is a most popular operating system in the world, of course, if you know a little about technology, you heard that name, Windows have many versions and editions so maybe many of users get confused about which Edition of Windows is right for them, so in this article we will discuss the different types of Windows and how we can license Windows, beside mentioning the most used & illegal ways used for getting Windows.


How many Editions of Windows are there?
Windows 10 Home or Windows 11 Home: Suitable for normal consumers and users who do not need advanced features, for users who use their system to browse the Internet, using email and other simple tasks.

Windows 10 Pro or Windows 11 Pro: Suitable for users who need to perform some more complex tasks on their systems, maybe running their business or anything else, so Windows Pro that provides additional security would be a good option for them.

Windows 10 Enterprise or Windows 11 Enterprise: Suitable for large businesses and organizations, especially those with a large number of users, includes the most features for organizations and project management.


How to get original Windows?
OEM: This way is for laptops and devices that are new and unused. for example, when you buy a laptop OEM Windows is installed on it by the vendor. that Windows will start living on that device and die on it, which means you cannot install the same windows on another device. Only Windows Home and Pro are available in this way.

Microsoft Website: Another way to get Windows is through Microsoft's own official website, where only Windows Home and Pro are available. You can also buy Windows Pro and Home online at the Avesta Online Store as an official Microsoft partner. Visit Avesta Store here.

Volume Licensing Agreement This method is only available through official Microsoft partners such as Avesta, this method is suitable for large and small companies or organizations. when they need to buy a large number of licenses together and the price is lower than buying all the licenses separately. Windows Pro and Enterprise are available in this method and it is the only way to get Windows Enterprise.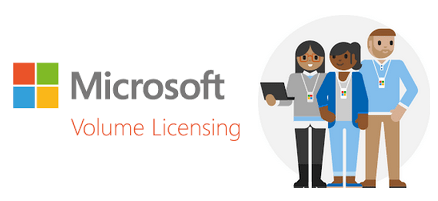 The illegal and most common ways used to get Windows
Crack: one of the most common ways to get Windows in Kurdistan is to use cracked Windows, which is one of the illegal ways, especially for organizations and companies that can face very big legal issues. Or from a security point of view, it can cause serious problems for the user and some of the features do not work. Read this article to find out why you shouldn't use cracked products. read this article.

OEM: Sometimes the Original Equipment Manufacturer (OEM) method is used illegally. Some laptop manufacturers sell OEM Windows separately from the device to make more money, but this is illegal because OEM Windows should not be sold separately from the base device. This type of Windows is common in the Iraqi and Kurdistan markets.

Sticker: another illegal way is to get a license key through sticker license keys that are illegally created and sold in the local markets, which may work for a certain period of time and then fail. Microsoft does not create and sell stickers at all, so We must avoid it.
Another point to note is that we are often told that your prices are too high and that genuine Windows is available in the market and other websites for just $15. you should know that these Windows are not genuine and most of them stop working after a while. you can check the Microsoft website and compare the prices. How can a product that itself costs $190 sold for $15? Unless it's stolen or not original!
Microsoft doesn't sell anything called Windows stickers or CDs, but now everything is done digitally and via email. To make sure you buy the original Windows, it's best to contact Microsoft partners who are authorized to sell Microsoft products.
PS: Windows prices with Microsoft partners are 5% to 15% lower than the official Microsoft site depending on the number of licenses requested.