2022-04-26 - 08:28
Activate Microsoft Office & Microsoft 365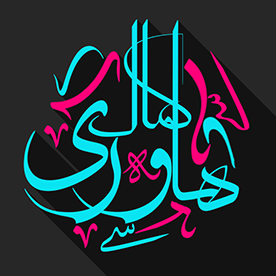 Hawre Kamal
After you buy one of the Microsoft Office or Microsoft 365 products, you'll undoubtedly get a special key to activate your product, but you might ask yourself where should I enter this key? Or maybe you have purchased Microsoft 365 Family that works for 5 users, Do you use the same code for all five of them?

First look at this video because things are a little different now and don't work like before anymore.

As you saw in the video, now your Microsoft account is the key to activating the products you have purchased, so let's buy a product step by step now.


First visit Avesta Store (Click Here) to buy your product, you can pay with the FastPay or ZainCash. Then you'll receive your key by e-mail.


Sign in with your Microsoft account, or create one if you don't have one. Be sure to remember this account so that you can install or reinstall Office later, without a product key.


Enter your product key, without hyphens, if prompted. If you don't see the option to enter your product key, it was entered for you automatically or its already used.


Follow the prompts to finish the redemption process. and Now your code is connected to your Microsoft account. Whenever you download your Products, just sign in with your Microsoft account and the product will be activated automatically.
The above method is used to activate Microsoft Office 2021, 2019 and Microsoft 365. whether it's on Windows or Mac. But to activate the Microsoft 365 Business Standard, you must take these steps.


Enter Office product key without hyphens, and then select Next.


Go with other steps and your account will be enabled.

How to download Products
If you see the error "This product key has already been used" when you enter your product key on www.office.com/setup or www.microsoft365.com/setup, this means your product key has already been redeemed and is no longer needed. Instead, use your Microsoft account to sign in to account.microsoft.com/services and install your Office product.
Frequently Asked Questions:

- I purchased Microsoft 365 Family for six people. How can I use one code for six people?
If you've purchased Microsoft 365 Family, you can share your subscription benefits with up to five other people. You do this by sending each person an invitation or by adding them to your Microsoft family, How do I do that?

Sign in to your Microsoft account, at Sharing page. Be sure to use the same Microsoft account that you used to set up your Microsoft 365 Family subscription.


Select the Start sharing button. you can invite them by e-mail or by directly sharing the link with them.


If you invite them by e-mail, The email you use to invite them should also be the email they use for their shared Microsoft 365 subscription.


After they accept your invitation, they can sign in (using their own Microsoft accounts) to www.office.com to install Office on their devices and access their own 1 TB of OneDrive storage.


- My product key isn't working?

If your Office product key doesn't work, or has stopped working then the key is likely, not original.
If you bought a product key separate from the software, it's very possible the product key was stolen
or otherwise fraudulently obtained, and subsequently blocked for use. Unfortunately, there are many
dishonest sellers who offer stolen, abused or otherwise unauthorized Microsoft product keys for sale.
Sometimes these product keys are printed on counterfeit labels or cards with a download link
to Microsoft software, and sometimes they're distributed with software media that is unauthorized for resale,
such as promotional media, original equipment manufacturer reinstallation media, or other Microsoft
program-specific media. so it's better to buy products in a trusted source like Avesta Store to avoid these problems.