2022-09-21 - 11:10
Which is better for your organization, VHF or UHF?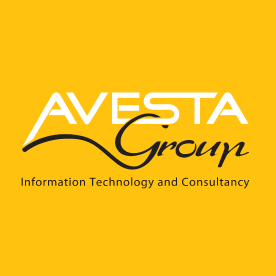 Alan Adnan
When you are in the market to outfit your operation with two-way radios, it's important to understand two-way radio frequencies so you can choose the one that will best meet your business's specific requirements.
At Avesta Company, we tend to be asked this question a lot, and for good reason. Picking wrong could result in your radios not working as effectively in your business, or not even working at all.
VHF (Longer Wavelengths, Greater Distance)       
UHF (Higher Energy, Shorter Distance)
So, understanding the differences between UHF and VHF two-way radios can help ensure that you have the right equipment to get the job done. The industry you operate in, the location of your job site, and the frequency range you use will affect which radios are best suited for your workforce.
Two-way radio frequencies golden rule
Like most things in life, there are a few key principles to know to help you find the right solution, and two-way radio frequencies are no different. Here are the golden rules of two-way radio frequencies:
The lower the frequency, the farther the distance radio communications can travel.

The higher the frequency, the better the in-building penetration.

This means a lower frequency like 160MHz in the VHF radio band will travel farther, and a higher frequency like 460MHz in the UHF radio band will work better inside buildings.


Very-High Frequency (VHF)
Motorola Solutions VHF radios operate from 136-174MHz. These frequencies are normally outdoor operations and in rural areas. VHF's wavelength is much larger (around 2m) than UHF, which means it can really struggle through solid objects. However, in the outdoors, typical industries that use these frequencies include:
Mining Exploration
Oil & Gas
Agriculture
Transportation
Road Construction
Remote Fire & EMS
Rural Police Departments
Utilities
Ultra-High Frequency (UHF)
This is the frequency band of 440-470mHz for business-grade two-way radios. This frequency band is often selected if the radios are to be used both indoors and outdoors. A UHF wavelength is smaller (about 70cm) than VHF which means it is much better at penetrating walls and obstacles. Because of this, UHF is a much more common choice than its VHF counterpart, Industries that commonly use the UHF spectrum for radio systems are:
Hotels & resorts
Education
Manufacturing
In building construction
Urban transportation businesses like taxi's
Hospitals & extended care facilities
Retail
Property Management
Security
One very important thing to know about these frequency bands is that they do not mix; UHF radios will not work with VHF radios and vice versa. These radios are manufactured so you could not add a frequency if it is not within the range.