2021-12-08 - 08:06
Is KMSpico safe for activating your Windows?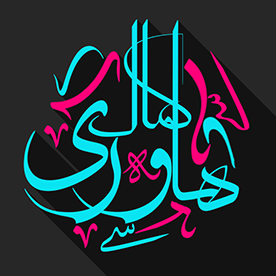 Hawre Kamal
KMSpico is one of the tools that used to activate Windows and Microsoft Office programs without buying or paying for the license, which means it is used to crack windows and office programs. Most windows used in Kurdistan and sold in market shops are Activated by this tool. The question is, is this tool safe for using?

In short, the answer is no, it's not safe, for some reasons:
Most of the protection and antivirus programs see this tool as a hacking tool so it will notify you and block the program directly when you download it, so KMSpico asks you to shut down your antivirus and protection system before installing the program, and this will allow the tool to install any harmful files and programs on your system.
KMSpico often activates windows by using one of the leaked licenses given to laptop production companies, by connecting to a server that you don't know who it belongs to and what else is sent to your system with the license.
There are many different versions of this tool. If you search for the word KMSpico in Google, you'll see how many websites it brings you to download the tool, and they all claim that they are the official website! each of these can contain viruses, harmful files, and different spyware tools.

Most of the viruses with KMSpico are trojans, some of which bring with them thousands of other viruses after they're installed in your system, some of which are specific to monitoring and stealing your private information, and sometimes it's A ransomware that encrypts all your system files and you can't use them.
In the last news, according to Red Canary researchers, have noticed that one of the KMSpico versions has merged with another tool called "Cryptbot" that collects sensitive data from your system, especially cryptocurrency wallet, this tool can leak sensitive information from each of these programs:
- Atomic cryptocurrency wallet
- Avast Secure web browser
- Brave browser
- Ledger Live cryptocurrency wallet
- Opera Web Browser
- Waves Client and Exchange cryptocurrency applications
- Coinomi cryptocurrency wallet
- Google Chrome web browser
- Jaxx Liberty cryptocurrency wallet
- Electron Cash cryptocurrency wallet
- Electrum cryptocurrency wallet
- Exodus cryptocurrency wallet
- Monero cryptocurrency wallet
- MultiBitHD cryptocurrency wallet
- Mozilla Firefox web browser
- CCleaner web browser
- Vivaldi web browser
That's why government organizations and businesses or those who deal with cryptocurrency and have sensitive data and information have to avoid using this tool, instead of that think about buying the original version of Windows and Microsoft Office programs because the cost is much lower than getting your data leaked or getting your file encrypted with ransomware, which will undoubtedly cost thousands of dollars.