2022-06-23 - 11:40
Microsoft Defender launched for all platforms
Microsoft has released a new cybersecurity app called Microsoft Defender for all platforms like Windows, Mac, Android and iOS. First of all, you need to know that this program is not Windows Defender, which is free. However, Microsoft Defender will be available for all platforms and will also include all the features of Windows Defender with dashboard and protection of multiple devices at the same time.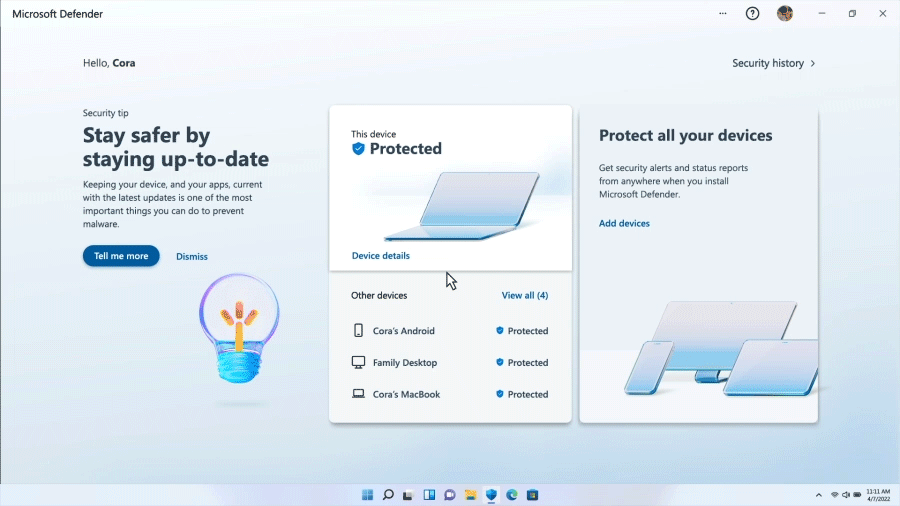 Microsoft Defender will be available for all Microsoft 365 Personal and Microsoft 365 Family users, with features varying by platforms. For example, IOS doesn't come with antivirus, only phishing protection and a dashboard to control other devices.

However, on Android, alongside with the dashboard and phishing protection also includes antivirus, on Windows Microsoft Defender does not replace Windows Defender but works more like a dashboard to manage all devices and users can see the settings of other security programs such as Norton and McAfee, etc...
This app is useful for the people who want to manage the security of all their devices, or the devices of all family members on one simple dashboard.
How can you use this program? You need one of the Microsoft 365 Personal or Microsoft 365 Family subscription. Both are available at Avesta Store.