Acronis
Acronis delivers the best data protection and disaster recovery for virtual, physical, mobile and cloud environments.
AUTHORIZED RESELLER & AUTHORIZED SERVICE PROVIDER
Avesta Company is Acronis Authorized Reseller and Acronis Authorized Service Provider in Iraq to sell and provide solution to its clients by Certified Acronis staff. You can check Acronis partner locator website to confirm our partnership with Acronis.
Avesta is a top Acronis partner and reseller in Iraq with a certified team by Acronis.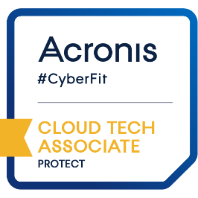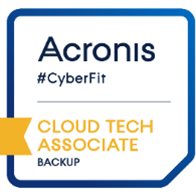 Acronis Cyber Disaster recovery
Acronis Cyber Disaster Recovery Cloud is an easy-to-use, turn-key, self-service solution that is built on top of Acronis Cyber Backup Cloud. You can protect your customer's workloads by instantly spinning up IT systems in the managed cloud recovery site and recover them to any similar or dissimilar hardware.
Acronis Cyber Backup
Acronis Cyber Backup Cloud protects more than 20 platforms and incorporates the backup industry's most advanced anti-ransomware technology, safeguarding data and systems in any environment physical or virtualized, on-premises or in the cloud. As a turnkey SaaS based solution, it is as seamless to deploy as it is to manage and does not add complexity to any IT infrastructure having almost no impact.
ACRONIS FILE SHARE
Designed exclusively for service providers, Acronis Cyber Files Cloud provides users with file sync and share capabilities via an easy, efficient and secure cloud solution. Easy to sell and deploy, Acronis Cyber Files Cloud lets you expand your product portfolio, brand it as your own service, reduce customer churn, and quickly realize incremental revenues. Using Acronis Cyber Files Cloud, your clients can work with the content they need, no matter where they are, no matter what device they use – smartphone, tablet, laptop, PC, or Mac. As a result, your clients can improve employee productivity, enhance customer service, attract new customers, and increase revenues.